Monday June 24, 2019
Washington News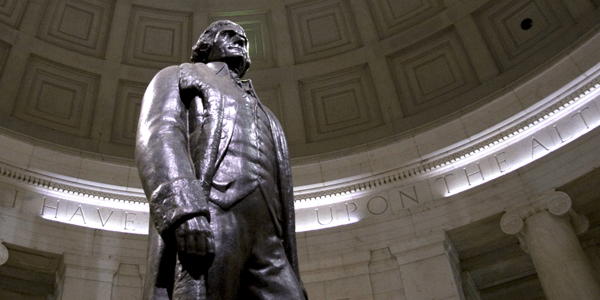 IRS Publishes 2019 Business, Moving, Medical and Charitable Mileage Rates
In Notice 2019-2, the IRS announced mileage rates for 2019. The 2019 mileage rate for business is 58 cents per mile. The rate is 20 cents per mile for moving and medical travel. For qualified charitable travel, the rate is 14 cents per mile.

Business mileage for employees was previously deductible as a miscellaneous expense. Miscellaneous expense deductions were permitted if they were over 2% of adjusted gross income. However, the Tax Cuts and Jobs Act (TCJA) repealed miscellaneous expense deductions, including the employee business mileage deduction.

Because employee business mileage is not deductible, most employers reimburse their employees for mileage. The employer must be able to show the mileage was an "ordinary and necessary" business expense. Employees should record the date, miles driven, the start and end locations and how the travel relates to their job responsibilities. Reimbursements in 2019 will usually be at the 58 cents per mile rate.

Moving and medical mileage were also affected by the TCJA. Moving mileage is generally not deductible for most taxpayers. There is an exception for active duty military who move due to a permanent change of station. They may deduct 20 cents per mile.

Medical travel is deductible, but subject to the 10% floor. If a taxpayer's total medical expenses exceed 10% of adjusted gross income, he or she should record the date, miles, start and end points and the medical purpose of each trip. It may be helpful to retain receipts to document that medical purpose.

Charitable travel is deductible at 14 cents per mile. Once again, "reliable written records" should include the date, miles, start and end points and the charitable purpose of each trip. The taxpayer will need to itemize to take the mileage and other charitable deductions.

Published December 21, 2018
Previous Articles
Required IRA Distributions by December 31
Protect Your Identity During the Holidays
IRS Reminds Employers and Business Owners of Upcoming Filing Deadline
Pay Medical Bills with Your 2019 Flexible Spending Arrangement
If you have any questions or concerns please contact the Office of Development, 316 Boulevard, Anderson, South Carolina 29621 or call 864-622-6079.